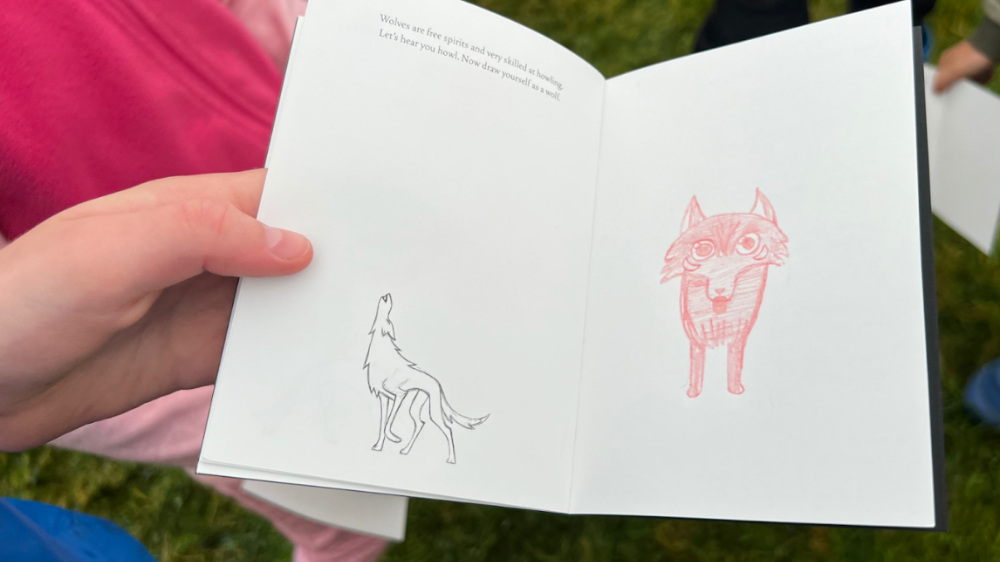 Cartoon Saloon's How to be a Wolf Drawing Workshop. Age 7-11
Come join Cartoon Saloon's Andrzej Radka and Niamh Moyles and learn how to see, hear and smell like WolfWalker Mebh and her friends.
Materials provided.
Suitable for ages 7-11, however younger kids are welcome with a parent/guardian.
Speakers
Andrzej Radka

Andrzej Radka

Andrzej Radka is the animation supervisor for Cartoon Saloon's newest feature film 'My Father's Dragon' and was the Posing Supervisor on WolfWalkers.
He has worked on every Saloon film to date and has over 30 years of hand-drawn animation experience.

Niamh Moyles

Niamh Moyles

Niamh Moyles is a performer and artist who has previously worked on 4 out of 5 of Cartoon Saloon's Oscar-nominated films. As well as working on the animation of WolfWalkers, she was also a voice actor and voice coach for the film. She has 10 years of experience working in Irish Animation, theatre, and film.