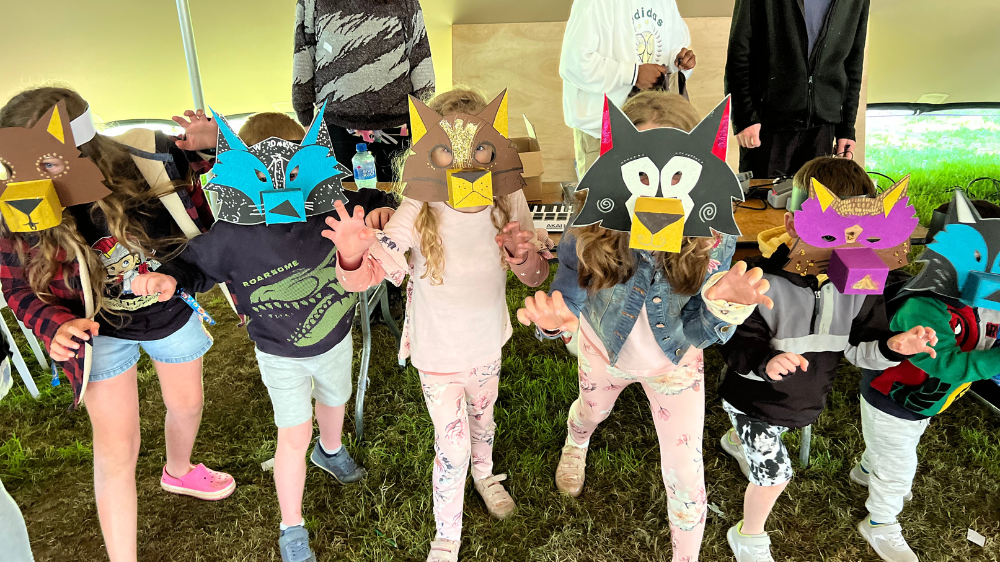 Cartoon Saloon's WolfWalkers Mask Making Workshop
Come join Cartoon Saloon's Niamh Moyles and learn how to craft WolfWalkers style masks and the secrets behind Mebh's howl in this fast, funfilled Wolf pack training session!
This workshop is suitable for Ages 7+. Parents/Guardians may stay to help their child with the cutting section.
There will be a lot of cutting involved with safe scissors provided.
Younger children are welcome with adult supervision throughout the workshop.
This workshop is 90-120 minutes duration.
Speaker
Niamh Moyles

Niamh Moyles

Niamh Moyles is a performer and artist who has previously worked on 4 out of 5 of Cartoon Saloon's Oscar-nominated films. As well as working on the animation of WolfWalkers, she was also a voice actor and voice coach for the film. She has 10 years of experience working in Irish Animation, theatre, and film.