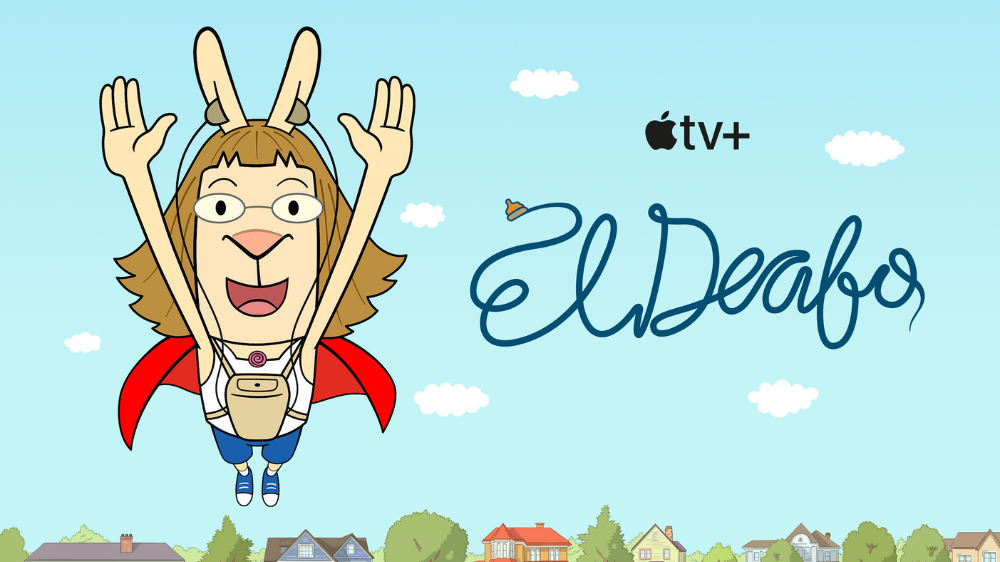 Cece Bell, author of 'El Deafo'- OMG My Book's on TV!
Cece Bell, author of 'El Deafo', talks about the process of adapting her graphic novel memoir for TV. What happens when you hand something that you've lovingly created all by yourself to a bunch of tv execs and an animation studio? Cece talks about the perils and pitfalls, the joys of collaboration and the unexpected magic that she experienced when she embarked on a three year journey working closely with Apple TV+ and Lighthouse Studios, to turn her very personal story of growing up with hearing loss into a three part animated special. With no details spared, Cece describes the ins and outs of her experience in the world of animation.
Speakers
Cece Bell

Cece Bell

Cece Bell lives in an old church in Virginia and works in a new-ish barn right next door. She met her husband, writer Tom Angleberger, at the College of William and Mary, where they were both art majors. Cece went on to get a graduate degree in illustration and design at Kent State University. Cece became a full-time author and illustrator after many years working as a freelance illustrator and designer for all kinds of nutty projects. Her books include the Newbery Honor and Eisner-winning graphic novel El Deafo, the Geisel Honor-winning Rabbit & Robot: The Sleepover, Rabbit & Robot and Ribbit, I Yam a Donkey, Bee-Wigged, Itty Bitty, and the Sock Monkey series. She has also created books with Tom, including Crankee Doodle and the Inspector Flytrap series.

Gilly Fogg

Gilly Fogg

Gilly Fogg is head creative at Lighthouse Studios, and when it comes to adaptations, she's in her element. Most recently, Gilly directed the adaptation of Cece Bell's bestselling graphic memoir, El Deafo, produced by Lighthouse for Apple TV+. Previously, Gilly directed the Bug Diaries series, an adaptation of the popular children's book series by Doreen Cronin and Harry Bliss, produced by Lighthouse for Amazon Prime. Gilly is currently working on the development of another children's book adaptation by Lighthouse for a major SVOD, as well as developing her own creative work.