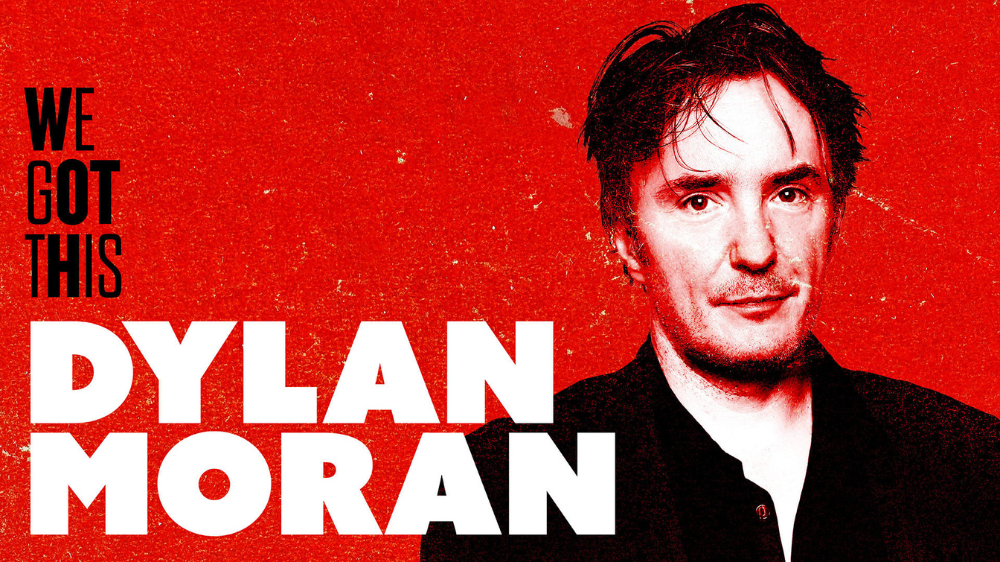 Dylan Moran – Live. We Got This
'We Got This' is the brand new show from BAFTA and Perrier award winning comedian Dylan Moran. It promises to be a joyously furious romp through the frustration and folly of modern day life. For Kilkenny Animated, Dylan presents a special show with slides of his own original artwork projected behind him.
Speaker
Dylan Moran

Dylan Moran

Dylan Moran is a renowned Irish comedian who has entertained audiences for years. His very successful comedy shows include DR COSMOS; YEAH, YEAH, YEAH; WHAT IT IS; LIKE TOTALLY; PONCIN' ABOUT and GURGLING FOR MONEY. He made his acting debut in Roger Mitchell's NOTTING HILL, in which he played the cameo role of Rufus the book thief opposite Hugh Grant. Dylan went on to star in SHAUN OF THE DEAD, directed by Edgar Wright, and RUN FAT BOY RUN, directed by David Schwimmer, which also co starred Simon Pegg, Nick Frost, Hank Azaria, and Thandie Newton. Dylan's other Film and Television credits include; COCK & BULL STORY, directed by Michael Winterbottom; TELL IT TOO THE FISHES, directed by William Sinclair; A FILM WITH ME IN IT, directed by Ian Fitzgibbon; and BLACK BOOKS (Series 1-3) in which he played the role of Bernard Black.