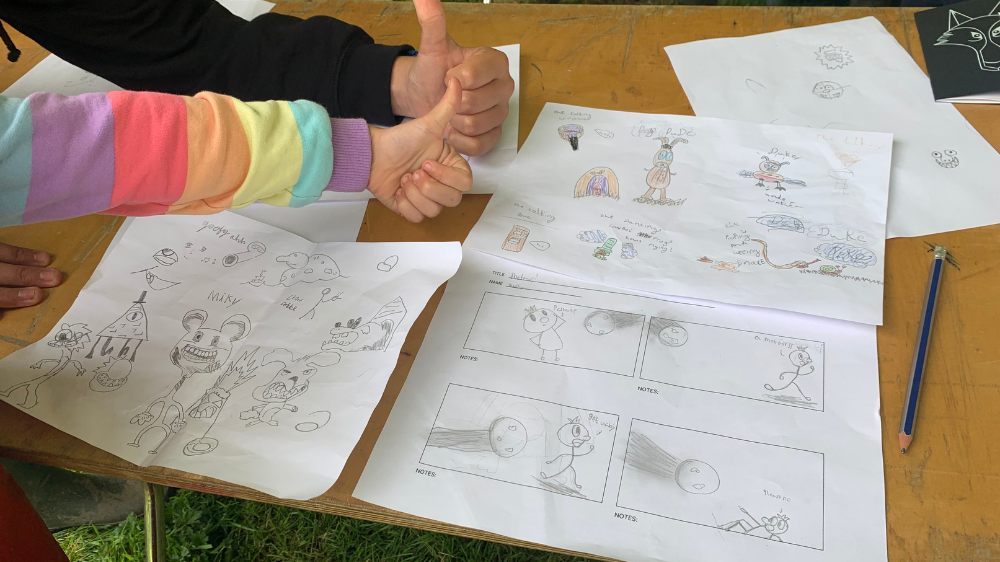 Introduction to Animation with Fabian Erlinghäuser. Ages 6 – 10
Come and join Cartoon Saloon's Fabian Erlinghäuser in this workshop for budding animators, introducing some of the basic principles of animation including character design and visual language.
Materials provided.
(Age Group – 6 -10 yrs old)
Speaker
Fabian Erlinghäuser

Fabian Erlinghäuser

Fabian Erlinghauser has 22 years experience at Cartoon Saloon, where he has been involved in a wide range of feature films and TV-shows. He currently co-directs the TV-show "Silly Sundays" for Warner Brothers, having completed his work on the upcoming feature film "My Father's Dragon" as Assistant Director which will be out on Netflix this autumn. Fabian co-created the TV-show "Dorg Van Dango", for which he won an Irish Animation Award as 'Best Director of an animated series' in 2021, and co-directed the Annie Award nominated short film "There's a monster in my kitchen", alongside Tomm Moore, for Greenpeace. Prior to this he served as Animation Director on Cartoon Saloon's Oscar®-nominated feature films "The Breadwinner", "Song Of The Sea", and "The Secret Of Kells".