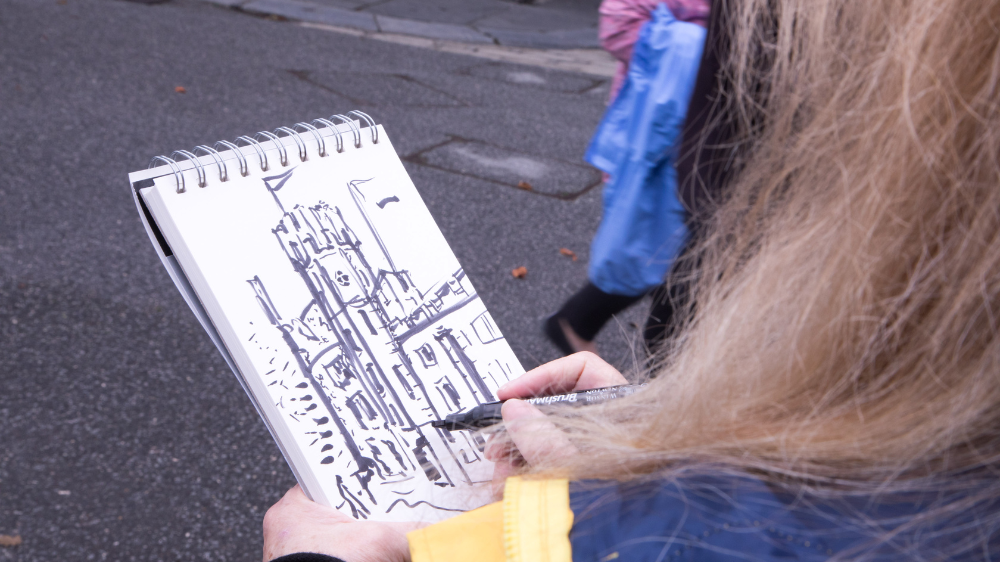 Medieval Sketching Tour. Age 12+
Take a pad and pencils or charcoal and join some artists from Cartoon Saloon in a leisurely stroll around Kilkenny city's most evocative historic sites. Discover some of the ancient buildings and streetscapes that have inspired the work of the animators and sketch your impressions of Ireland's medieval capital.
Important Information
Tour starts at time stated and run for approx 1.5hr
Meet under Arch gate at Kilkenny Castle (opposite The Design Centre)
Age 12+ (under 16's must be accompanied by a parent/guardian, ticket required)
Bring your own Sketching Materials
Groups are limited to 12 max
Price: €10 per person | €15 for 2 when an adult books with a child under 12.