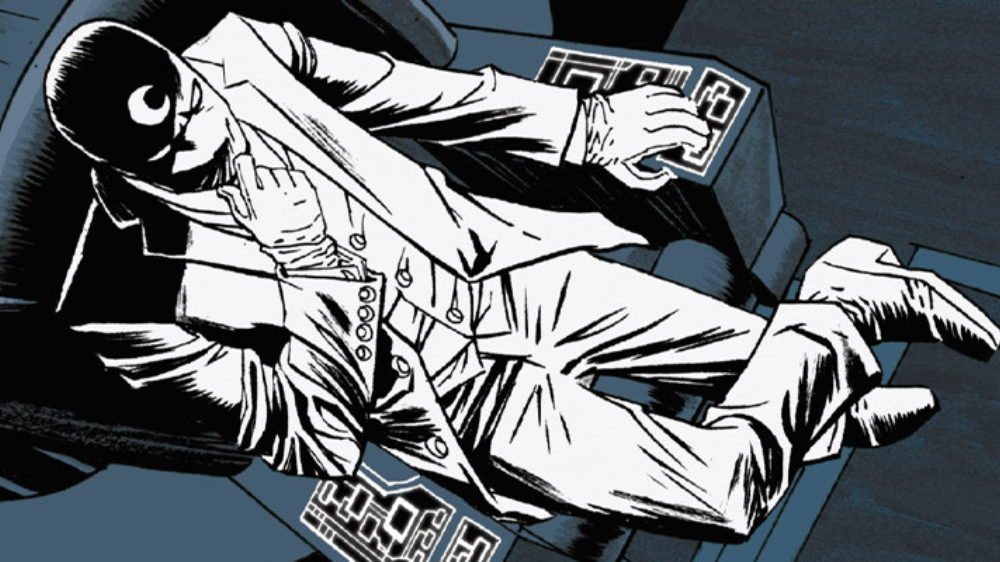 Moon Knight – Tomm Moore in conversation with Declan Shalvey
Irish comic book maestro Declan Shalvey joins Cartoon Saloon's Tomm Moore (WolfWalkers, Song of the Sea, The Secret of Kells) to discuss his influential designs and visionary visuals from Moon Knight (2014).
Declan's co-creation of Mr. Knight and his bold new take on moon god Khonshu were used as references in Marvel's on screen adaptation of Moon Knight for Disney+, starring Oscar Isaac and Ethan Hawke.
Speakers
Declan Shalvey

Declan Shalvey

Declan Shalvey is an award winning Srtist/Writer of comics and graphic novels from Ireland.

He is best known for his acclaimed run on MOON KNIGHT with Warren Ellis for Marvel Comics, revamping the character for a new audience and a television series for Disney+.

Shalvey has worked on hit titles and characters such as BATMAN, DEADPOOL VS OLD MAN LOGAN, IMMORTAL HULK and the groundbreaking X-MEN UNLIMITED with Jonathan Hickman

He has also developed a number of creator owned projects such as INJECTION, BOG BODIES and TIME BEFORE TIME from Image Comics

OLD DOG, a 'spy-fi' series for Image, written and illustrated by Shalvey, is his latest.

Tomm Moore

Tomm Moore

Over Cartoon Saloon's history, Tomm has worked as Director, Art Director, Storyboarder, Animator and Illustrator across a range of the studio's projects . Tomm has directed 3 universally successful feature films. All three were nominated for Best Animated Feature at the ACADEMY AWARD® The Secret of Kells in 2010 and the spiritual follow-up, Song of the Sea in 2015. His latest feature film "Wolfwalkers" which he co-directed with Ross Stewart received several prominent critics awards including LAFCA Award and NYFCC Award as well as nominations for a Golden Globe and a Bafta and wins in several categories including Best Director and Best Independent Feature at the 2021 Annie Awards. He is currently working as a producer across several of Cartoon Saloon's new film and series projects as well as refocusing on his personal art training.