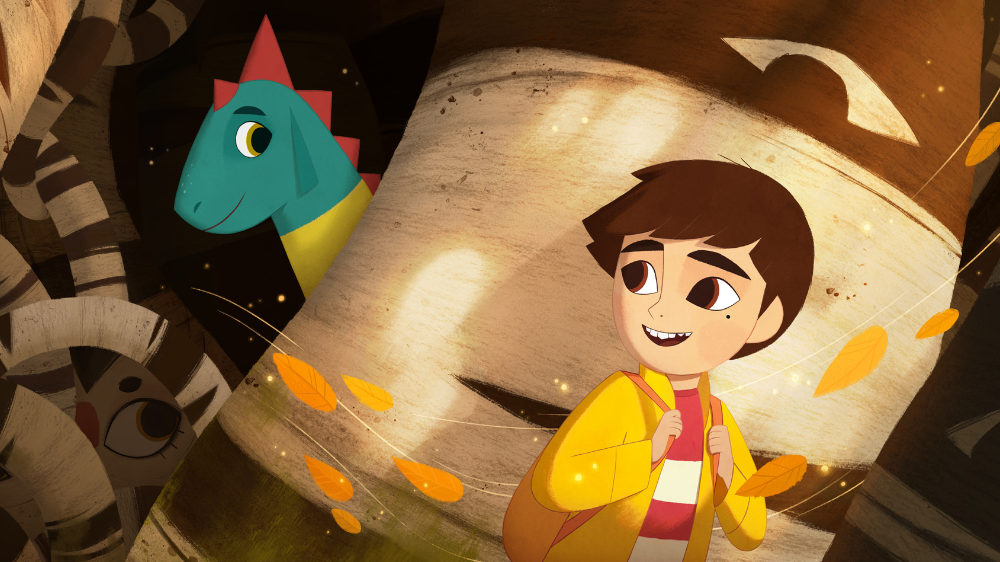 My Fathers Dragon – A sneak peek behind the scenes of Cartoon Saloon's newest feature in association with Netflix (Incl Q&A)
Fresh from the Work in Progress selection at the Annecy Festival, Cartoon Saloon presents a sneak peek behind the scenes of its next feature film, My Father's Dragon, which will be launched internationally on Netflix in 2022. The film, directed by Oscar-nominated Nora Twomey, is inspired by the children's book of the same name first published by Ruth Stiles Gannett in 1948.
Join Nora, along with Art Director Áine McGuinness and Technical Director Fergal Brennan, to hear how the film was developed throughout the impacts of lockdown on the creative and technical processes. 
Speakers
Áine McGuinness

Fergal Brennan

Nora Twomey

Nora Twomey

Nora Twomey is an ACADEMY AWARD® & GOLDEN GLOBE nominated Director. Nora is also Partner & Creative Director at Cartoon Saloon, Ireland.
In a career spanning over two decades, Nora has worked in a number of capacities on Cartoon Saloon's creative output. From the early years, directing award winning short films, she went on to co-direct Tomm Moore's The Secret of Kells while also guiding the development processes on a number of series including Puffin Rock and Dorg Van Dango. Nora was Head of Story on feature Song of the Sea. She directed The Breadwinner, which was nominated for an ACADEMY AWARD® & GOLDEN GLOBE and won several international awards including multiple Annies and the Audience & Jury Awards at Annecy. Nora has just completed directing My Father's Dragon, a feature film for Netflix about young Elmer Elevator and his adventures, inspired by the beloved children's book by Ruth Stiles Gannett.