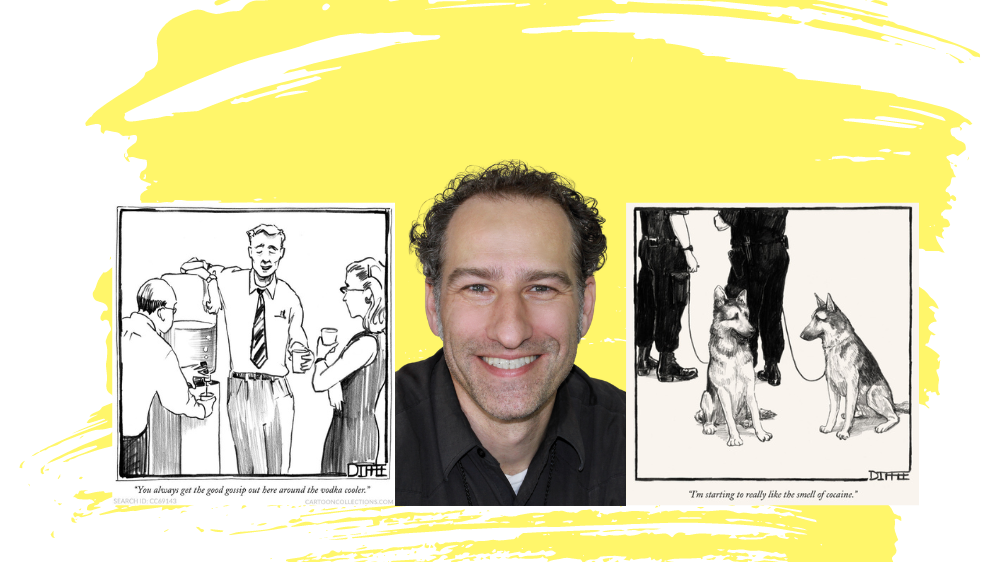 New Yorker Cartoonist, Matt Diffee: Live
The legendary New Yorker cartoonist talks us through some of his finest published work and creates some new work live, accompanied by special guests.
Speaker
Matt Diffee

Matt Diffee

Matthew Diffee has been contributing cartoons to The New Yorker since 1999. His work has also appeared in Time, The Huffington Post, The Believer and Texas Monthly magazines. He is the editor of three volumes of "The Rejection Collection: Cartoons You Never Saw and Never Will See in The New Yorker" published by Simon & Schuster. He's done illustration work for bands like the Punch Brothers and for a special collector's edition of Stephen King's novel "Under the Dome." Last year Diffee received the Silver Reuben Award for best single panel cartoonist of the year and was recently named Chairman of the Los Angeles Chapter of the National Cartoonists Society.