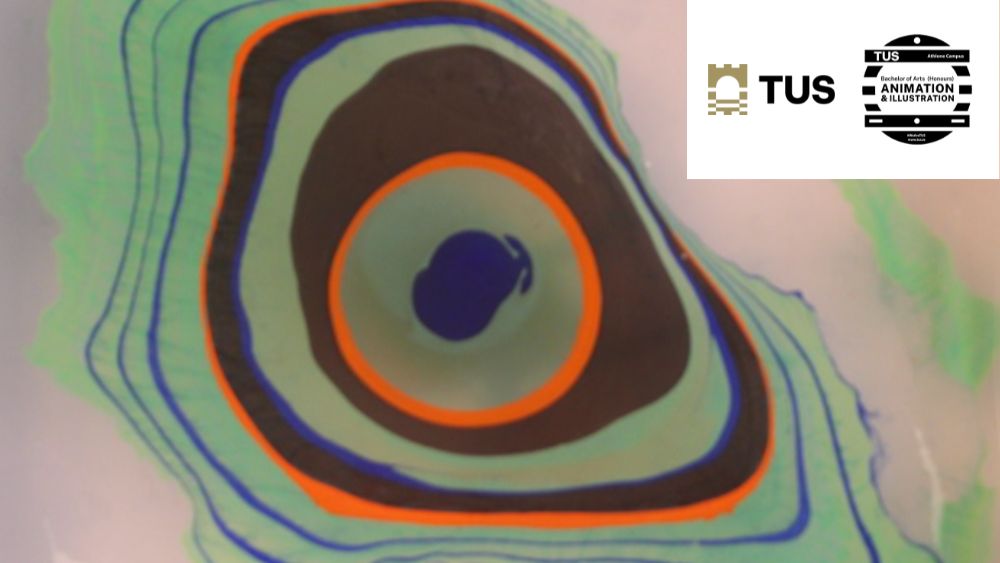 PATHWAYS: 3rd level taster for secondary school students- BA (Hons) in Animation and Illustration in TUS Athlone
"Seeing Sound" Animation Workshop
Led by Yvonne Hennessy, animation lecturer in the Technological University of the Shannon (TUS Athlone Campus), the 'Seeing Sound' workshop looks at how music can be visual. Using drawn shapes and colour the participants of the workshop focus on breakdown down sound into visual representations of the music. These visuals are animated to the timing of the music and when played from the beginning the outcome is an animated film which hits all the beats of the track.
This 2-hour workshop is suitable for participants aged 16+ with an interest in drawing, music and who have good computer skills.
About TUS Athlone Campus:
The TUS Athlone Campus 4-year honours degree focuses on 2D animation, comic and editorial illustration. Through group and individual animated and illustrated projects the students on this course graduate with skills which have helped them to gain employment in a broad range of roles within the animation industry in Ireland and internationally.
More information on the BA (Hons) in Animation and Illustration can be found on the TUS website. 
The course posts current student work regularly to Instagram.
For further information contact: Dr Yvonne Hennessy via email: Yvonne.Hennessy@tus.ie