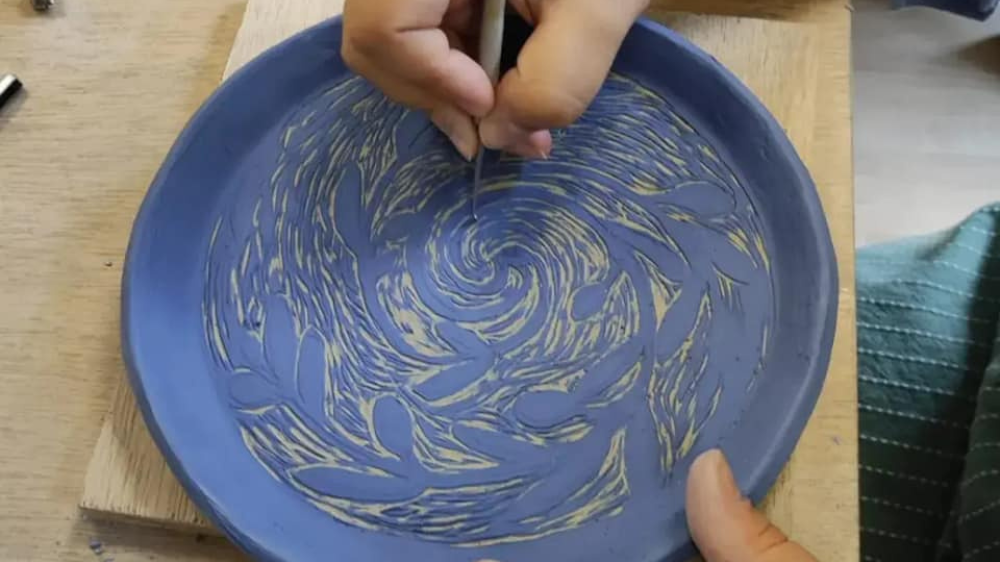 Sgraffito Workshop in partnership with Clay Rooms
Try your hand at sgraffito which means to scratch in Italian. It is a pottery decorating technique produced by applying a layer of colour to leather hard pottery and then scratching off parts of the layers to create contrasting images, patterns and texture and reveal the colour of the clay underneath. Each course participant will be supplied with a leather hard plate. You will be guided through the design process from initial drawing, transfer to the plate and finally creating your finished piece. The work will be glazed and fired and can be collected or delivered 2/3 weeks after the workshop.
Speaker
Clay Rooms

Clay Rooms

Clay Rooms Kilkenny strives to explore the endless possibilities of clay in a fun and friendly environment. If you wish to learn some new skills on a potters wheel or simply develop an understanding of what this amazing material can do, you will be guided through the process by our team of experienced artists and makers. Whether you join us for a once-off experience or come for a more extended stay we welcome you to this ever-expanding clay community, right in the heart of Kilkenny City.