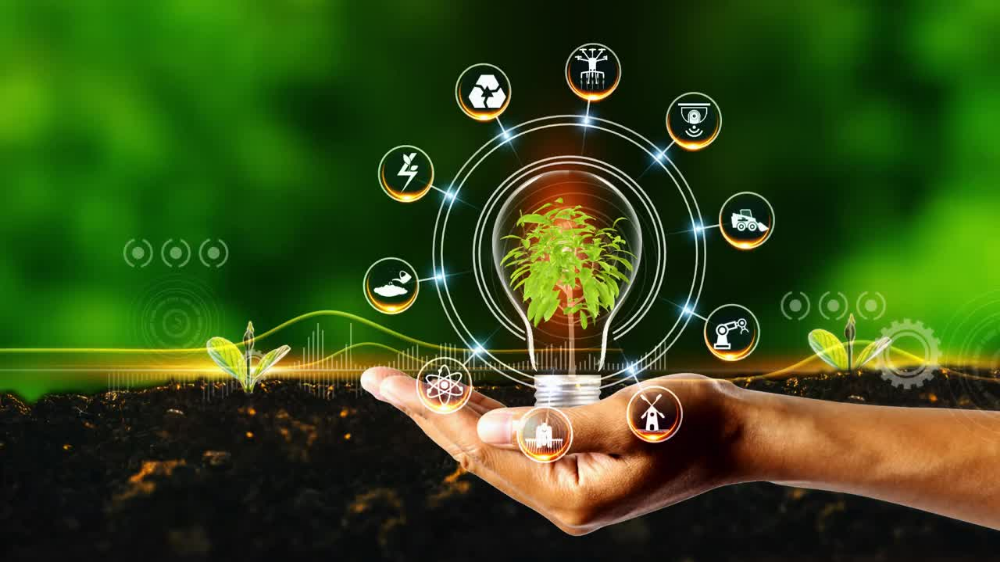 Sustainability in Animation in association with Fís Éireann/Screen Ireland
With rising energy prices providing an added dimension of urgency to addressing the climate crisis, this is a timely opportunity to look at how some studios are planning for environmental sustainability and to explore what may lie ahead for the sector in coming years.
Dr Pat Brereton, Lauren Orme of Picl Animation, Aidan Murtagh of Brown Bag Films, Tomm Moore of Cartoon Saloon, Daragh Goan, Sustainability Advisor for Netflix
Speakers
Aidan Murtagh

Aidan Murtagh

Aidan Murtagh is Brown Bag's Dublin studio's Director, Workplace Operations and Environment.

He joined Brown Bag Films in 2016 as our Studio Manager, having over 20 years' experience in various Technical Services and Facilities roles, having worked 13 years in Zomax Ltd and 9 years as Operations Manager in WR Grace in Ireland and UK.

Aidan spends most of his free time coaching children in badminton and football, along with running after his 2 sporty kids Aishlinn and Darragh.

Aidan likes…to watch as much and as many sports as he can, being a true Kildare man, but is limited to actually playing only some competitive badminton and a bit of golf when he can.

Daragh Goan

Daragh Goan is a graduate of IADT, a sustainability coordinator currently working on the Netflix TV series 'Bodkin' and a founding member of the newly formed Sustainability Guild of Ireland.

Dr Pat Brereton

Professor Pat Brereton has written extensively on environmental media – his most recent book
Essential Concepts of Environmental Communication: An A-Z Guide (Routledge 2022) speaks
directly into our Masters in Climate Change. He is also a co-director of the Climate and Society
Research Centre at DCU and is a member of RIA Committee on Climate Change. Helping to set
up ScreenGreening, which serves to link up all Audio-visual media production and funding
organizations in Ireland to secure the Albert Carbon Calculator is still an ongoing project. He is
committed to developing all aspects of media and environmental literacy as it speaks to all forms
of communication outlets in the ongoing challenge to help address the climate emergency.
Before being Head of School of Communications, he was both Executive Dean and Associate
Dean for Research in the Faculty of Humanities and Social Science at Dublin City University.
His books include Hollywood Utopia: Ecology in Contemporary American Cinema (2005);
Continuum Guide to Media Education (2001), Historical Dictionary of Irish Cinema (2007) with
Roddy Flynn and Smart Cinema, DVD Add-ons and New Audience Pleasures (2012). He has
also completed a monograph for Routledge Environmental Literacy and New Digital Audiences
and remains interested in the convergence of so-called 'old' and 'new' media. Most recently he
completed Environmental Ethics and Film in 2016 and co-edited a volume on Ireland and
climate change. He is particularly interested in developing cross-country media analysis research
projects of Climate Change and other Environmental concerns.

Tomm Moore

Tomm Moore

Over Cartoon Saloon's history, Tomm has worked as Director, Art Director, Storyboarder, Animator and Illustrator across a range of the studio's projects . Tomm has directed 3 universally successful feature films. All three were nominated for Best Animated Feature at the ACADEMY AWARD® The Secret of Kells in 2010 and the spiritual follow-up, Song of the Sea in 2015. His latest feature film "Wolfwalkers" which he co-directed with Ross Stewart received several prominent critics awards including LAFCA Award and NYFCC Award as well as nominations for a Golden Globe and a Bafta and wins in several categories including Best Director and Best Independent Feature at the 2021 Annie Awards. He is currently working as a producer across several of Cartoon Saloon's new film and series projects as well as refocusing on his personal art training.