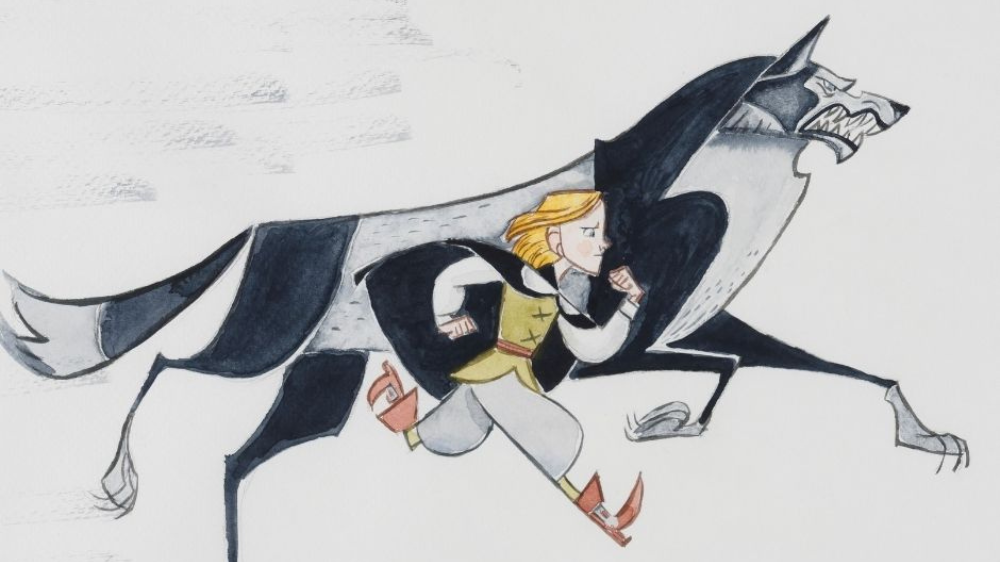 The Art of WolfWalkers Exhibition
An exhibition of original drawings from the making of WolfWalkers, including early character concepts and designs, through to drawings exploring the different line styles of forest and city backgrounds. The exhibition gives a behind-the-scenes insight into the making of the Golden Globe, Oscar®, BAFTA-nominated and multi award-winning animated feature, and how the early concepts were explored and developed to create the film's unique and beautiful style. 
Original drawings and information panels were selected from 'WolfWalkers; The Exhibition', curated by Director/Exhibition Curator Anna O'Sullivan, which ran in Butler Gallery, Kilkenny from Dec 2nd 2020 – April 30th 2021 and drew together core working drawings and backgrounds in an immersive narrative of the film-making process.
FREE