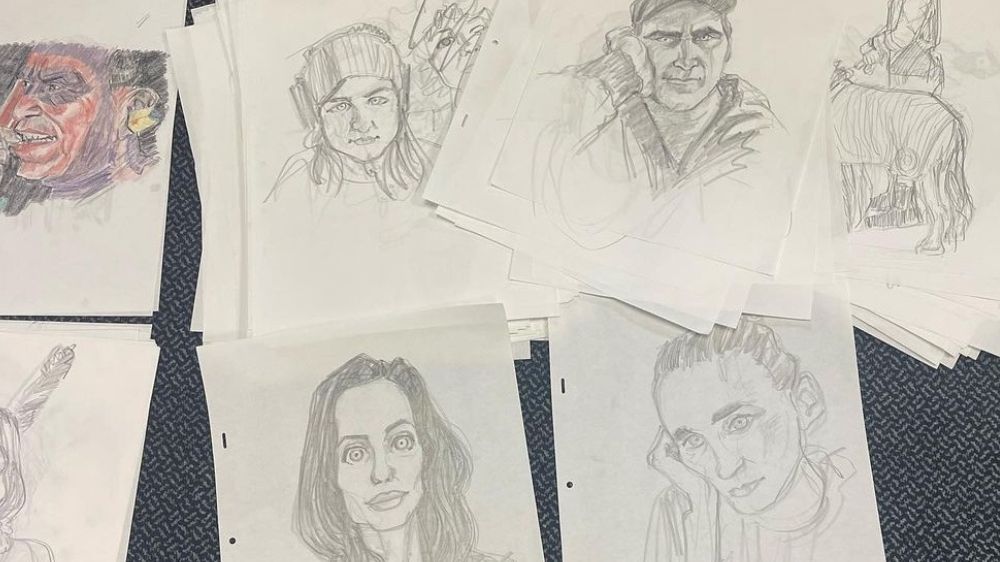 Tomm Moore – Zoom Portrait Exhibition
Tomm Moore drew his way through lockdown; for close to two years he attended online press interviews, awards ceremonies, festivals, meetings and get-togethers, and discovered that one benefit of being a talking head on screen meant that it left your hands free for drawing! With everyone from Hollywood A-listers to close friends, collaborators and studio mates, these candid portraits offer a fascinating glimpse into our strange online existence for that time.
FREE – No booking required
Speaker
Tomm Moore

Tomm Moore

Over Cartoon Saloon's history, Tomm has worked as Director, Art Director, Storyboarder, Animator and Illustrator across a range of the studio's projects . Tomm has directed 3 universally successful feature films. All three were nominated for Best Animated Feature at the ACADEMY AWARD® The Secret of Kells in 2010 and the spiritual follow-up, Song of the Sea in 2015. His latest feature film "Wolfwalkers" which he co-directed with Ross Stewart received several prominent critics awards including LAFCA Award and NYFCC Award as well as nominations for a Golden Globe and a Bafta and wins in several categories including Best Director and Best Independent Feature at the 2021 Annie Awards. He is currently working as a producer across several of Cartoon Saloon's new film and series projects as well as refocusing on his personal art training.