Nilah Magruder is a writer and artist in Los Angeles. From her beginnings in the woods of Maryland she developed an eternal love for three things: nature, books, and animation. Naturally, all of her school notebooks were full of doodles of animals and cartoon characters.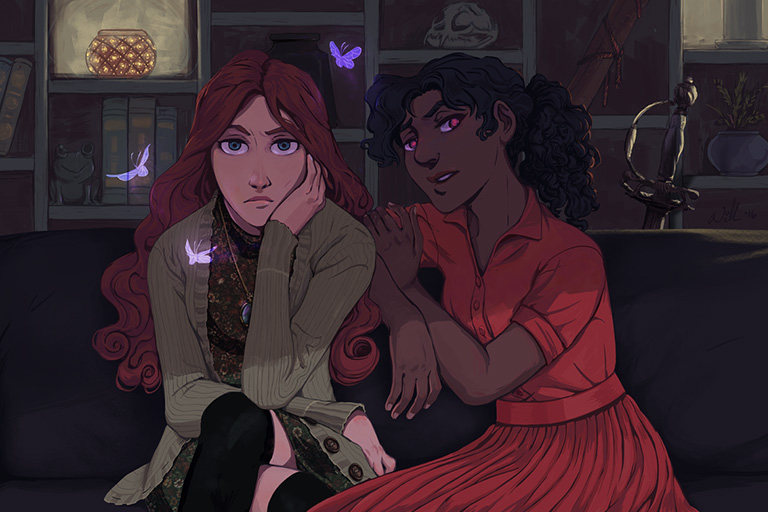 Nilah received a B.A. in communication arts from Hood College and B.F.A. in computer animation from Ringling College of Art and Design. She has illustrated for comics, children's books, film and commercial television.
When she is not drawing or writing, Nilah is reading fantasy novels, watching movies, rollerskating, and fighting her cat for control of her desk chair.