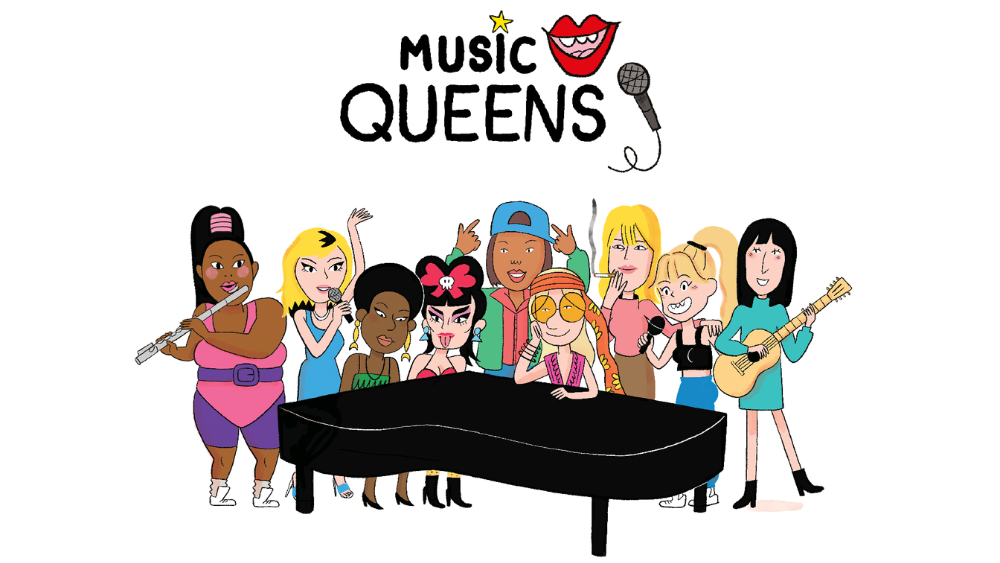 Music Queens
A rousing collaboration of animation and smash music hits, Music Queens celebrates how a hit record with its heady refrains can be a marker in the fight for equality of the sexes. Each snappy episode in the collection sets the historical and political context of the time before focusing in on one artist/group and how they empower millions through their music. Rebecca Manzoni's voice carries the story and interacts with the heroines, vocally embodied by Izïa Higelin and Aïssa Maïga, while a hit song from the artist(s) plays on in the background.
Kilkenny Animated is delighted to showcase a selection of episodes from the collection presented by director Nicolas Flory followed by a Q&A session.
Produced by: ARTE France, La générale de production, Foliascope, Radio France, What The France CNM.
Directed by: Amandine Fredon, Rebecca Manzoni
Created by: Rebecca Manzoni, Émilie Valentin