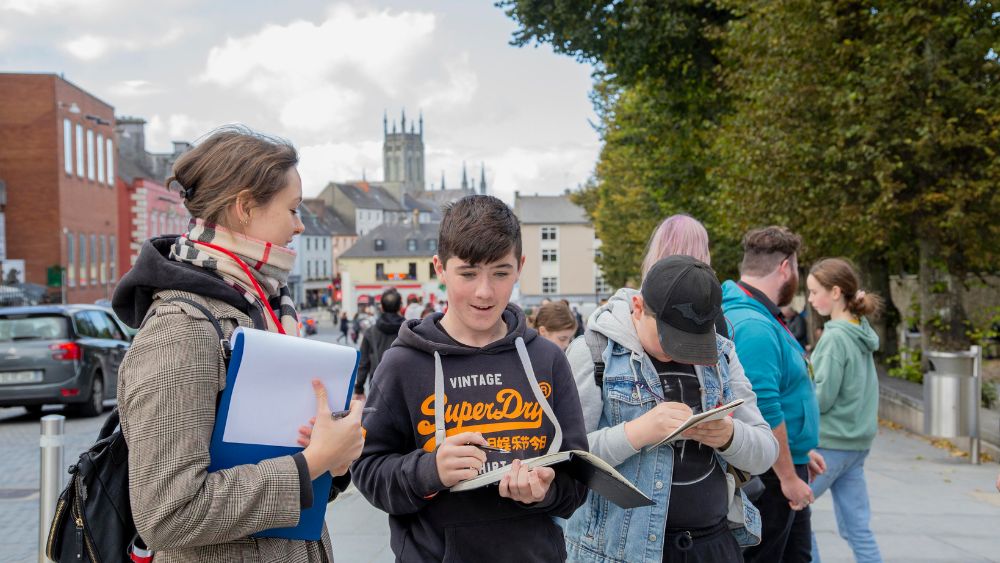 Sketching Tour
Take a pad and pencils or charcoal and join Martyna Neeson from Lighthouse Studios in a leisurely stroll around Kilkenny city. Explore some of the streetscapes and surroundings that offer daily inspiration to our crew, and build on your confidence and drawing skills in this fun group activity.
Tour starts at 10am, Meet under Arch gate at Kilkenny Castle (opposite The Design Centre)
Age 12+ (under 16's must be accompanied by a parent/guardian, tickets required for all participants)
Bring your own Sketching Materials(hard back, sketch pad, refill & drawing material)
Duration 90 minutes.