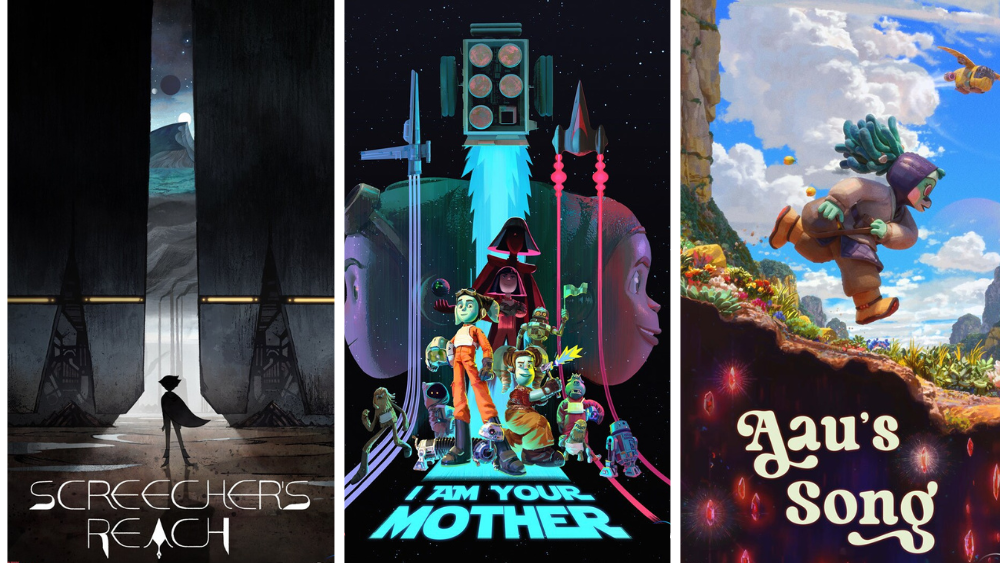 Star Wars: Visions Volume 2 – Afternoon Special
Meet the makers of three episodes from Star Wars:Visions Season Two in this afternoon special comprising screenings and panel discussions. Hosted by Screecher's Reach director, Paul Young (Cartoon Saloon), special guests include audio guru and supervising sound editor for the Star Wars:Visions series, Mac Smith (Skywalker Sound); I am Your Mother director, Magdalena Osinska (Aardman); Aau's Song directors, Daniel Clarke and Nadia Darries (Triggerfish); and Screecher's Reach composer Leo Pearson to discuss the making and the music.
Screecher's Reach – A young girl, seeking reprieve from her days in a rural workhouse, discovers a legendary haunted cave with her friends. The cave's dark pull will change the trajectory of her life forever.
I am Your Mother –  Young pilot Anni, who is embarrassed by her sweet but clingy mum, must team with her for a madcap family race at the academy. Along the way, their relationship is tested by the elements, their old ship, other racers…and each other.
Aau's Song –  An alien child who longs to sing is raised by her loving but stern father to stay quiet because of the calamitous effect her voice has on the crystals in the nearby mines.