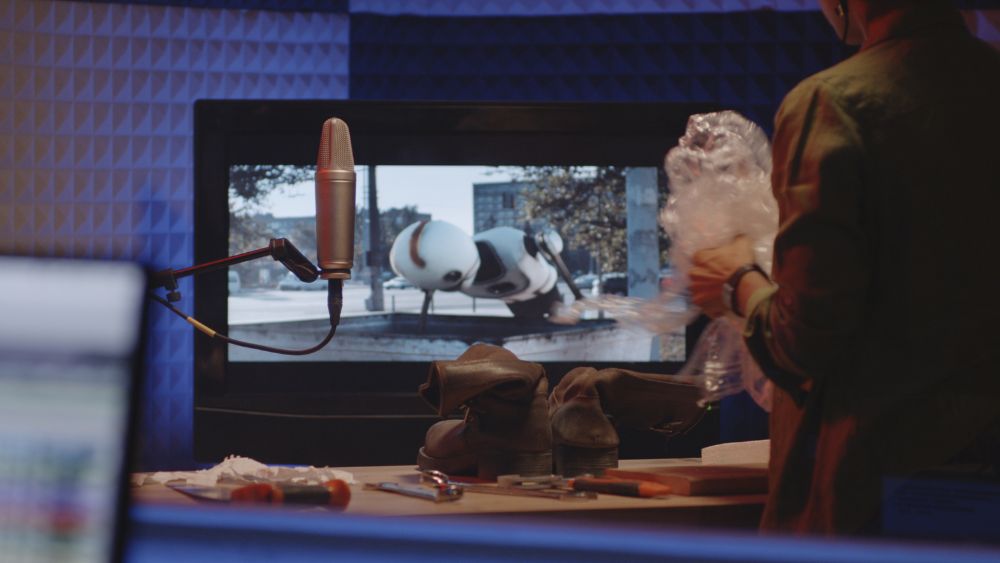 WORKSHOP: Fun with Foley (Ages 11-14) – SOLD OUT
The term 'Foley' refers to the process of recording sounds to help create a realistic soundscape in TV and film. Foley covers everything from footsteps to clinking cutlery and everything in between. In this workshop, two of Cartoon Saloon's editors will guide participants through the process of creating atmosphere through sound to help tell a story.
Each participant will get to record sound effects, browse the studio's sound effects library, and collaborate with each other to create a soundscape for a short animated sequence. Participants should bring one everyday item from home that can create noise. Some examples include a musical instrument, some crunchy leaves, a cheese grater, a piece of fabric, Lego bricks, paper (for ripping), a bell, noisy foods such as crackers or popping candy, empty plastic bottles, twigs, egg shells, water and a straw (for blowing bubbles), sandpaper, tape measure, tape recorder, keys on a key ring, a pair of spoons…anything at all!
This 2.5hr workshop is suitable for 11-14 yr olds.