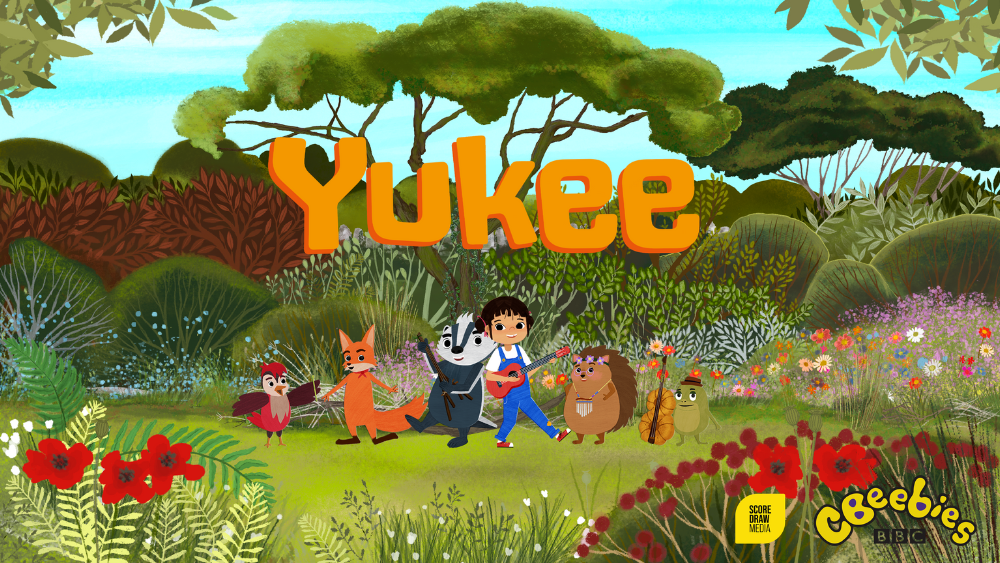 Yukee – with live music and songs (ages 2-6)
Yukee is a new pre-school animated music show coming to Cbeebies/BBC in 2024. Produced by Score Draw from N Ireland, and distributed by Aardman, it follows the adventures of a six year old ukulele-playing girl "Yukee" and a a magical garden filled with music playing animal friends – from a rock and roll loving Badger called Stripes, to Tap Tap – a percussion-bashing woodpecker.
In this unique live show the composers from Yukee will play along to episodes from the series, as well as performing sing-along versions of some of the show's songs with the audience joining in – all totally live!
Suitable for children 2-7 with a guardian.